Why Bristol City Council?
We're Bristol City Council, a vibrant local authority responsible for providing services to the 450,000-strong population of Bristol.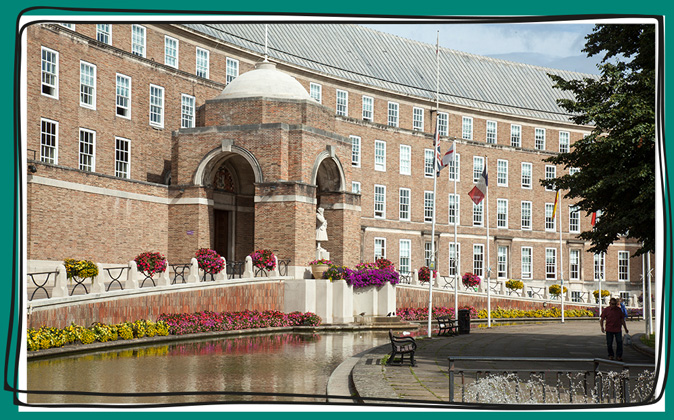 We provide hundreds of day-to-day services to support people who live or work in Bristol, from issuing business grants to providing social care to running the city's museums and parks. We deliver a range of services for people who visit the city too.
Bristol is a successful city with much to be proud of but, like all cities, we have our challenges. The city's success doesn't reach everyone living here and this brings some difficult issues.
We have an ambitious vision to build a better Bristol that includes everyone in the city's success and leaves no one behind.
That's why we're looking for innovative and talented individuals who can help us achieve this vision. We want people who share our values and commitment to serve the city, its communities and citizens.
At Bristol City Council we pride ourselves on growing a workforce that is talented, diverse and motivated and represents the community it serves. Only then can we provide an appropriate and outstanding service to all Bristol citizens. We aim to have a diverse workforce where creativity thrives. Our handling of equality and inclusion will reach the high standards we expect of ourselves and others will look to us as a source of good practice.
It's a great time to join us. In August 2020 Bristol published a new Workforce Strategy which has equality and inclusion at its core. We became the first major city to publish reports on ethnicity and disabled employees pay gaps, as well as the required gender pay gap report. We're now changing and improving our equality, diversity and inclusion performance and embedding positive practices into everything we do.
We're investing in changes and improvements to recruitment, strategies and leadership that lead to increased diversity in the council's workforce, as well as creating a range of opportunities for under-represented groups to move in to senior roles, such as The Stepping Up programme. This is Bristol's award-winning leadership scheme for Black, Asian and Minority Ethnic groups and other equality groups: just one way in which we're working towards a more inclusive work place. If you're joining the council, you could have the opportunity to apply for this, and other, positive action initiatives.
We're proud to be accredited by the schemes below:

Disability Confident Employer Go to https://disabilityconfident.campaign.gov.uk/ (opens new window)
We're a Disability Confident employer which means we value recruiting and retaining disabled people. Any job applicants who consider themselves to be disabled and meet the essential criteria in the Person Specification are guaranteed an interview. We'll make reasonable adjustments throughout the interview process and provide continued workplace support throughout your career.
Ban the Box Go to https://www.bitc.org.uk/post_tag/ban-the-box/ (opens new window)
We give ex-offenders a fair chance to compete for jobs by removing the 'criminal convictions' tick box from application forms for roles which don't require a DBS check.
Time to change: Employer pledge Go to https://www.time-to-change.org.uk/get-involved/get-your-workplace-involved/employer-pledge (opens new window)
We're committed to creating a more open and understanding culture around mental health issues in our workplace. We'll make reasonable adjustments throughout the interview process and provide continued workplace support throughout your career.
Women in Business Go to https://www.bristolwomeninbusinesscharter.org/ (opens new window)
We understand the importance of achieving gender equality and inclusivity for all women in our workplace and closing the gender pay gap. Wherever practical, we encourage a work, life balance to enable employees to balance their career with other life commitments.
Stonewall Diversity Champion Go to https://www.stonewall.org.uk/diversity-champions-programme (opens new window)
Our workplace is an inclusive and safe environment, where all our LGBT staff are accepted without exception.
Fostering Friendly
We're proud to be a Fostering Friendly employer. Our policies actively support employees who are foster carers or who want to become foster carers.
Staff led groups
Staff led groups, also known as staff networks, are employee-led groups that work with us to make the council a diverse, inclusive workplace, aligned with the organisational mission, values, goals, business practices and objectives.
embRACE
The embRACE network work with us to:
create a safe and positive working environment for black, Asian and other ethnic minority staff
eliminate racial discrimination for employees and citizens
develop and maintain a representative workforce
provide a forum for black and Asian employees
engage with internal and external groups to share information and experiences
work to change and implement council policies
Disabled colleagues network
The Disabled colleagues network:
provide a sense of belonging for disabled colleagues with shared experiences and a safe space
champion effective consultation and co-production with disabled colleagues on policies and programmes
provide a collective voice for disabled colleagues sharing our concerns and experiences
work with senior leaders to raise awareness, educate, review, and challenge existing practices and promote best practice, including recruitment, retention, training, and career development opportunities for disabled colleagues
empower colleagues to seek the reasonable adjustments they need and improve accessible communications
If you have any issues you want to talk about, let the Disabled colleagues network know. They can sign post you, or put you in touch with the appropriate person that could help you. Email: dcnchair@bristol.gov.uk
LGBT+ group
The LGBT+ Employee Group works with us to:
raise awareness on equality and diversity issues within the workplace, especially in relation to issues that affect LGBTQIA+ staff
ensure that LGBTQIA+ voices are being heard at senior levels, and that their feedback on policies are taken on board
maintain a space for LGBTQIA+ colleagues to meet, connect, and support one another
For more information, email: lgbtplus@bristol.gov.uk
Young Professionals network
The Young Professionals network support young staff working for us:
with development and wellbeing
promoting a more diverse and workforce
providing training opportunities to staff
providing a space to network and socialise with colleagues of the same age
They also work with senior leaders on policies and programmes that support and promote young staff in the council.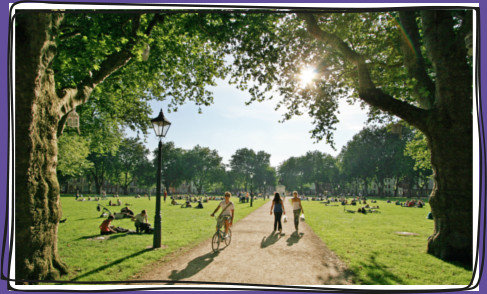 Why Bristol?
It's no surprise that Bristol is consistently rated as one of the best places to live and work in the UK.
Join us and you'll get more than a challenging job: you'll enjoy all the benefits of living and working in one of Europe's most vibrant and best-located cities known for its cultural diversity.
Our international reputation as a centre of culture and city to visit has grown dramatically in recent years. This is partly thanks to the regeneration of the city centre and historic harbourside, as well as our festival scene including St Paul's Carnival the city's iconic celebration of African Caribbean culture, the Thai and Multicultural Food Festival and Bristol Islamic Fayre.
One ward, Easton, hosted one of the largest Iftars in Europe, with several thousand people sitting down to eat together at the end of Eid in St Marks Road, which has been awarded the status of the UK's best street in the UK in the 2020 Urbanism Awards.
Bristol is also reflecting on its past, and recently made worldwide headlines during the Black Lives Matters movement when the statue of Edward Colston was symbolically removed from its plinth during the peaceful demonstration.
Bristol's other accolades include being 'UK's Greenest City' and the 'Vegan capital of the World' and we were one of the first cities to declare climate and ecological emergencies.
With great architecture and stunning views, a host of cultural attractions and a great range of places to eat and drink, the city welcomes over nine million visitors every year.
The city also offers one of the country's widest selections of music, multimedia and performance venues, nightclubs, art galleries, museums and historic buildings. In and around the hustle and bustle of the city, Bristol boasts over 400 gardens and parks, ideal for walking, cycling and relaxation.
Bristol can provide a shopping experience to suit every taste and pocket. The best-known high street names can be found in the heart of the city's £500 million Cabot Circus development. We have more independent shops than any other major city - and if you head to vibrant locations like Park Street, Whiteladies Road, Gloucester Road, Clifton Village and the historic St Nicholas Market, you'll find just the unusual and individual gift you were looking for.
As well as all this, Bristol is within easy reach of some of Britain's most stunning landscapes, such as the Cotswolds, Cheddar Gorge, Somerset, Devon and South Wales countryside and coast. It's also close to some of the UK's heritage sites such as Stonehenge, Avebury and Glastonbury.
It's easy to get to the rest of the UK and Europe from Bristol. Of all the major UK cities, it's the nearest to London and has unrivalled rail and motorway links, not to mention one of the country's fastest growing international airports. Bristol has also been named as the UK's first cycling city and one of Europe's most bike-friendly destinations. There is also an annual walking festival.
Its green and blue spaces, compact nature and diverse, village-like communities make it a great place to live and visit.
You can find out more about Bristol's attractions at our tourism website Visit Bristol Go to https://visitbristol.co.uk/ (opens new window) and there's a wide range of information about the city on the Bristol City Council main website.
Employee Benefits
As an employee, you'll enjoy a variety of fantastic benefits.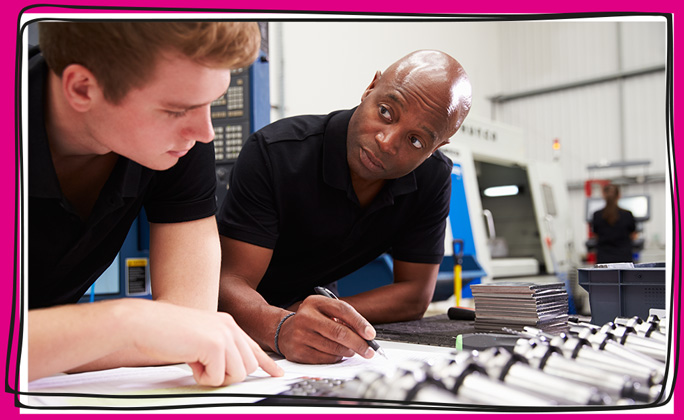 We strive for an inclusive, high-performing, healthy and motivated workforce. To help us achieve this we offer a range of flexible working options. The type of options available will vary depending on individual job roles and there will be some roles which can offer more flexibility than others. You are welcome to discuss what options might be available at interview. For the majority of our roles we're adopting a hybrid way of working, mixing both home and office working to help you balance your work and home life. In addition we have family friendly policies and there could be flexibility around the hours that you work. We offer many other flexible working options including part time/job share and term time working. With access to pool cars and bikes, you'll find it easy to get to wherever you need to go in the course of your duties.
You'll also become part of the Local Government Pension scheme and enjoy a generous annual leave entitlement in addition to the opportunity to 'buy' extra holiday through our annual leave top up scheme. In addition to working in a supportive environment you'll have the chance to make Bristol a better place and contribute to its future.
With a diverse variety of roles on offer, sign up for email alerts and be sure not to miss out.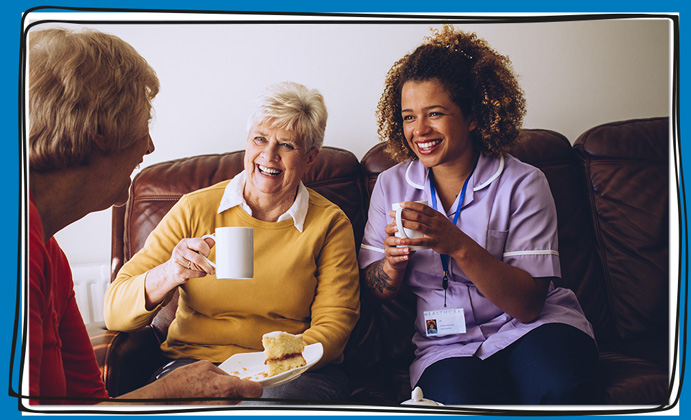 Social Care
Care and support work is about supporting others to live the best lives they can.
It's not just about assisting people with their daily routines, but encouraging them to be as independent as possible. It's about doing something amazing, enabling people to thrive and get the most from life. For you, it won't be about qualifications, but your values of care, compassion, competence, communication, courage and commitment - it's about what's in your heart.
Care providers across Bristol are seeking people for a wide range of roles. Find out more at www.proudtocarebristol.org.uk
Children's social care
Our children's social care ranges from our First Response and Pathway Decision Teams, who act quickly to respond to referrals to assess need, protect children and ensure families get the support they need; to our Through Care Teams who work with children in our long term care and care leavers.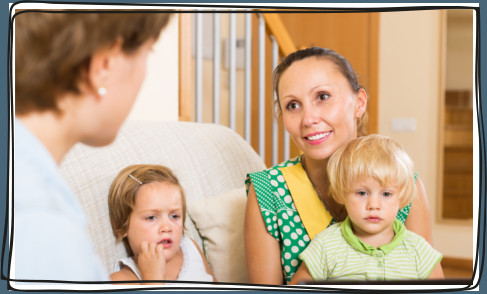 Wherever you work, you'll be joining a great team and will be using Signs of Safety to help families achieve the change they want for themselves whether that's as an Early Help Practitioner working with children and families to build resilience and prevent the need for statutory service involvement or as a Social Worker in one of our systemic units working with a mixed caseload of children in need of help and protection.
For those who want to specialise further we have opportunities in our disabled children's, fostering, children's homes, placement support and exit from care teams. We welcome colleagues who are qualified Social Workers and offer excellent career prospects to those who want to remain in practice as well as those who want to progress into management positions. We employ and support practitioners at all levels and can offer excellent opportunities to unqualified workers in family support and leaving care personal adviser posts, as well as those with excellent administrative skills. All we ask is that you are committed to supporting children, young people and families to be the best they can be. For those thinking of moving into Social Work, our unqualified posts are excellent opportunities to gain experience and build your knowledge and skill base.
We are particularly interested in appointing experienced Social Workers to our systemic Social Work Units and our Through Care Teams.
If you're interested in finding out more including when we will be recruiting, please email bristolresourcing@bristol.gov.uk stating which area of work you are interested in.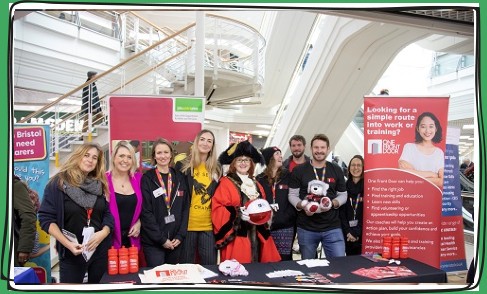 Employment support in Bristol
The One Front Door Project aims to support Bristol residents who need employment support, advice and guidance.
One Front Door is free and is available to everyone in Bristol.
It can also help signpost you to recommendations around other issues including:
mental health
wellbeing
financial problems
One Front Door can work with anyone in Bristol but priority is given to those who are unemployed.
If you're unemployed, they can help you consider your work and training options and help you find out about the support services available in Bristol.
If you're an employer, they can help you fill your vacancies, get support and develop a more inclusive workforce.
They can also support provider organisations and help you reach the people who need your help.